Hey everyone here's a quick update with some of photographs from me, Rachel (Australia) and Cath (Quebec).
These first three are the photographs I took just south of Wakita on route 58, we were all out of the car watching the wall cloud build and as it did it shortly dropped the first tornado:
Here are two pictures from Rachel's footage of the second tornado that hit and was part of the multi-vortex chaos: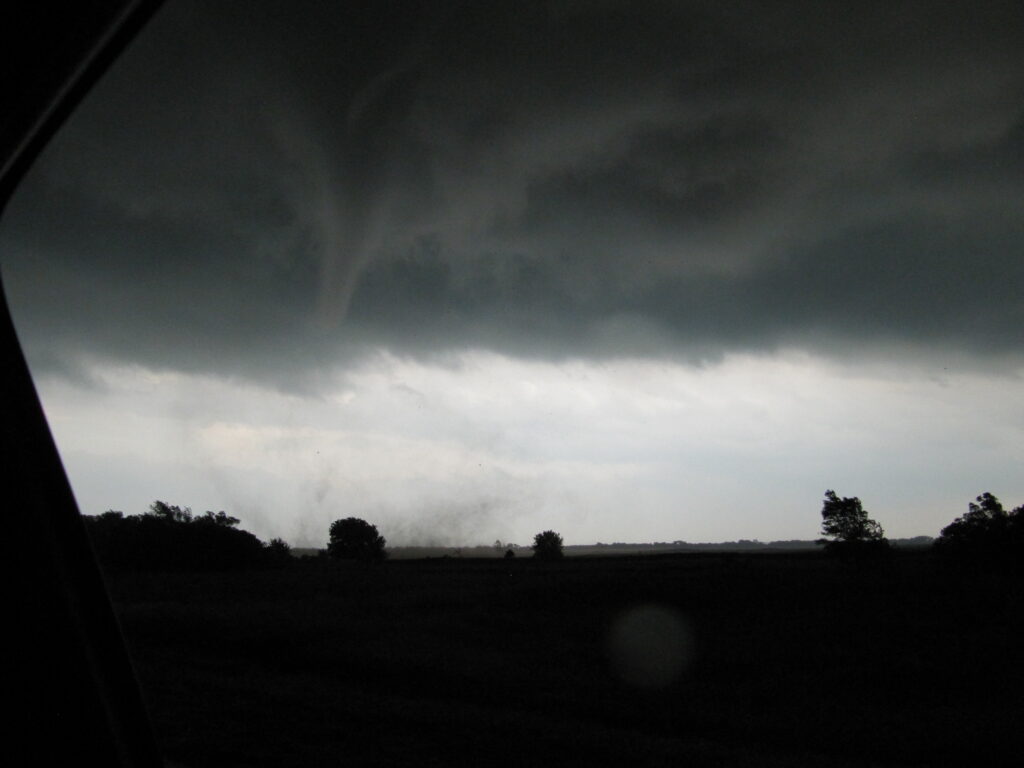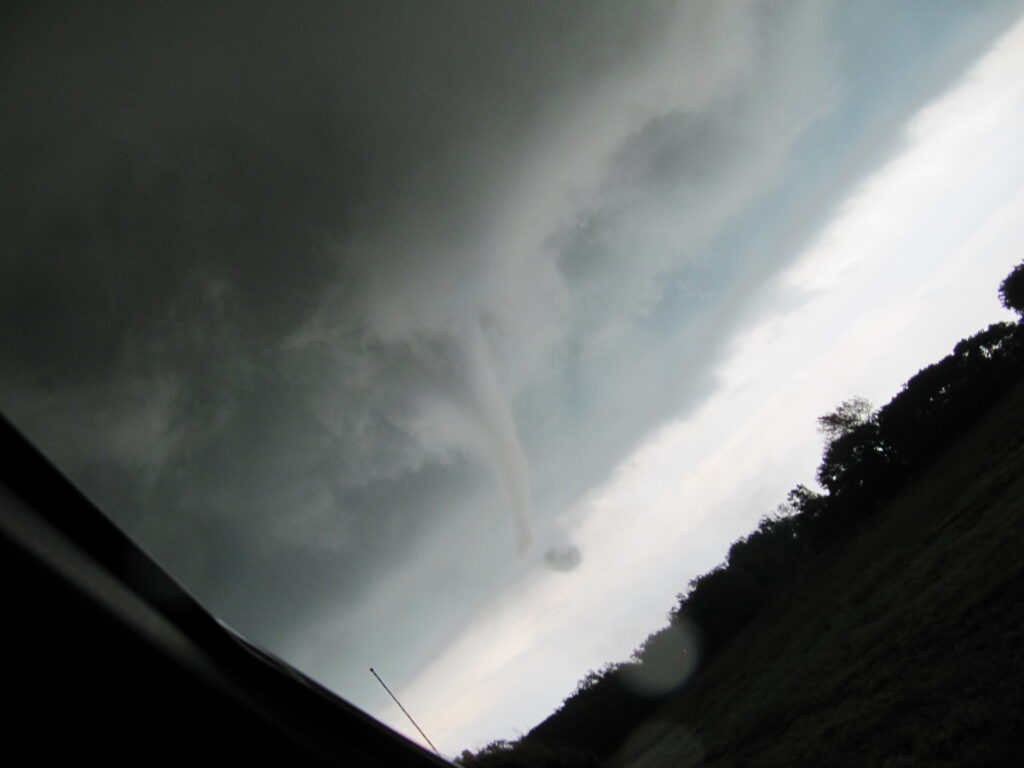 Here are some of my photos of the damage to Chase2 which was hit by one of the vortices: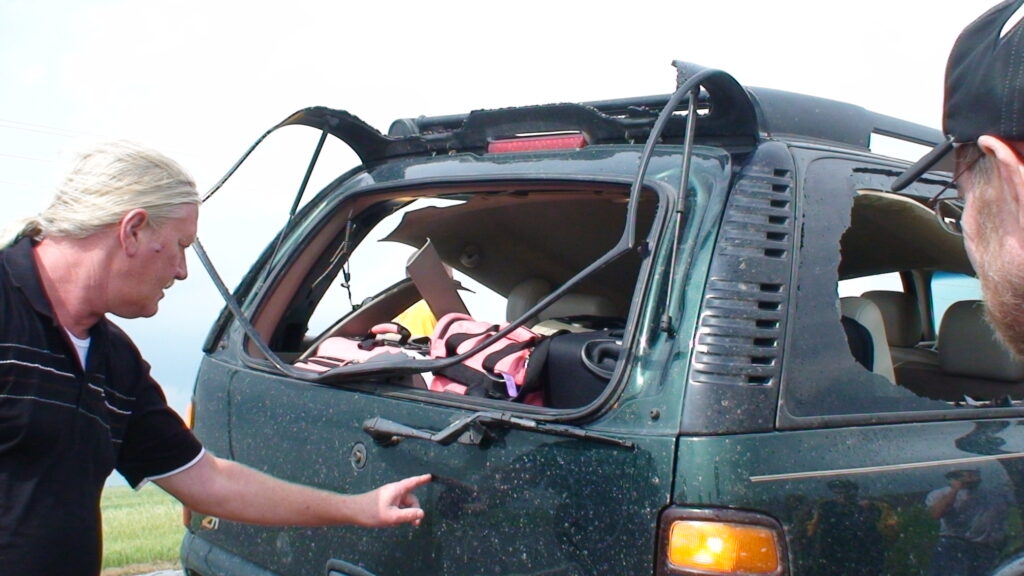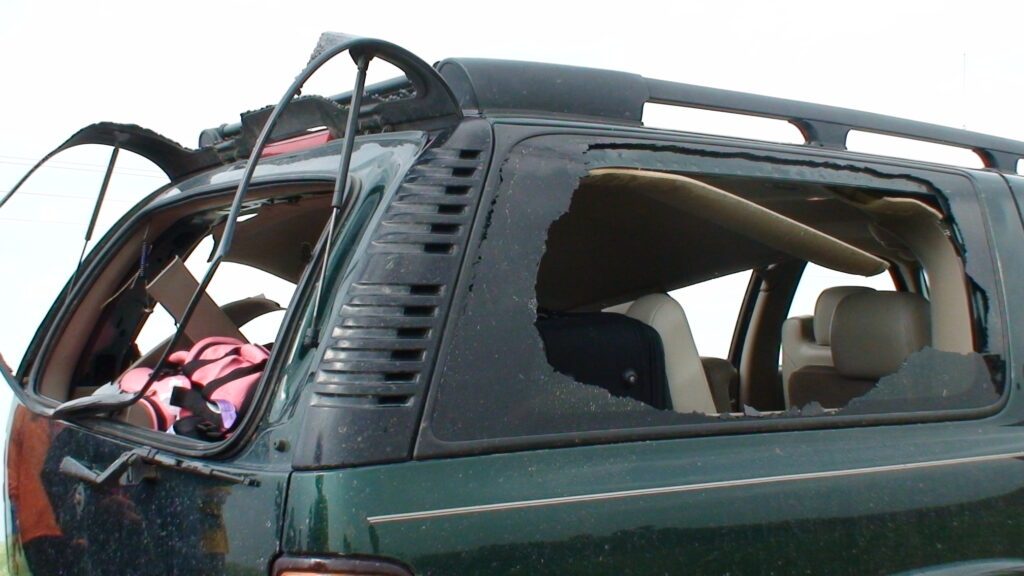 HAVE TO RUN NOW WE"RE ABOUT TO CHASE!!